Tuesday 30 September
Arrived at 7:15 p.m. Train from Narita Airport to Tokyo and stayed at Marunouchi Hotel - a little treat of luxury in this "Modern Japanism" first class, four star hotel. Hey! We just spent 11 hours on a plane (and 6 hours at LAX).
Wednesday 01 October
Took the Shinkansen from Tokyo to Kyoto and enjoyed our first bento boxes. Explored the Kyoto Station and two Buddhist temples: Higashi houngan-ji and nisei houngan-ji. Stayed at Fujitaya B&B. Hoshi was a great host and greeted us with rice crackers and tea.
Thursday 02 October
Sightseeing in Kyoto: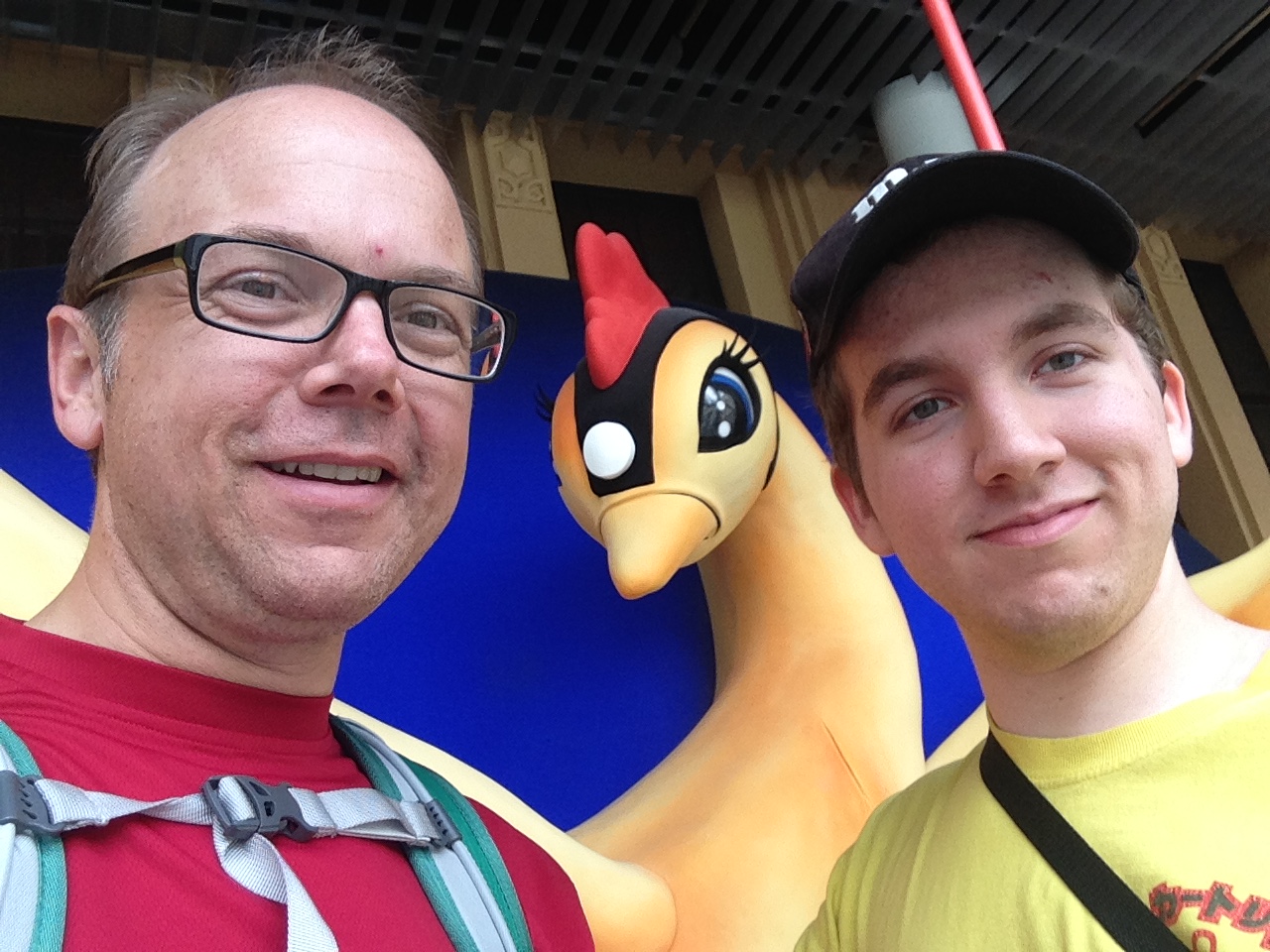 Friday 03 October
Day Trip to Himeji Castle - one of only 12 surviving original castles from the feudal era in all of Japan. Known for its extensive ramparts and dramatic keep rising up above the city.
Saturday 04 October
Train from Kyoto to Nara. Sightseeing in Nara:
The big Budda
Nara park with its vast population of deer
Took the train from Nara to Osaka. Osaka is Japan's second city an extremely vibrant and lively place to stay. We grilled some meat our table in a local bar, experienced modern-day urban Japan and stayed at Cross Hotel Osaka.
Sunday 05 October
Traveled from Osaka to Hakone via train and bus. Hakone is a beautiful national park area around 50 miles west of Tokyo and just to the south of Mount Fuji. Stayed at Ichinoyu Hatago Sengokuhara, a ryokan with traditional Japanese style rooms.
Monday 06 October
Typhoon Phanfone shut down Hakone and prevented us from boiling eggs in volcanic waters, strolling through the outdoor scupture park, cruising on a pirate ship around Lake Ashi and seeing Mount Fuji.
But eventually, we did get to do a little walking around town, ride the funicular railway and bath in the hot-spring baths of our ryokan.
Tuesday 07 October
Traveled from Hakone to Tokyo on the Odakyu Limited Express, also know as the Romance Car Express, a stylish train with extra wide windows to enjoy the view. Stayed at private apartment in Tokyo via AirBnB.
Wednesday 08 October
Sightseeing in Tokyo:
Thursday 09 October
Edo-Tokyo Museum - the history of Tokyo in an iconic building filled with interactive and imaginative presentations.
Studio Ghibli Museum - animation and art museum of Miyazaki Hayao's Studio Ghibli (Spirited Away, Howl's Moving Castle, Ponyo).
Robot Restaurant - a surreal experience featuring a kitschy performance full of flashing lights, taiko drums and techno music accompanied by girls in bikinis dancing with giant pandas, dinosaurs, ninjas and of course robots.
Friday 10 October
Asakusa - Rie's favorite place. Shopped and explored Sensoji (a Buddhist temple). We took the Sumida River Cruise.
Saturday 11 October
Stopped by Ueno Park for a little shopping and lunch before departing on a train to Narita Airport. Rie's grandparents met us at the airport. What a delightful couple, and our visit with them was the perfect capstone to our trip.
Special Thanks To:
Marc Jackson and Rie Norman for their advice and tips, and glowing recommendations to John Kane and the team at Inside Japan Tours for their quick turnarounds, detailed planning and personalized suggestions.